OH LA LA GLAMOUR GIRLS DVD Nos. 41 - 60 (All movies 60 mins approx)
All titles are £6.99 each UNLESS OTHERWISE STATED. Freddie McQueen titles are all £10.99 each. Some of the specials are as little as £2.99. If you buy 5 or more @£6.99 or spend £34.95 (UK) or £39.90 (Europe ) or
£49.90 (Rest of The World) or more there will be no postage and this ALSO APPLIES to Freddie McQueen's collection. Simply click add to cart for any title you want and when you have finished click on Post Page and add the relative button to add postage. As soon as payment is received the items will normally be posted within 24 hours, 48 hours if we are busy. Obviously orders received on Saturday or Sunday will be posted on Monday.
Looking forward to hearing from you. Happy viewing, Dave E
NEW!! - DOWNLOAD VERSIONS NOW AVAILABLE. SEE BELOW.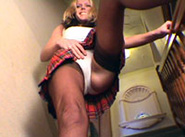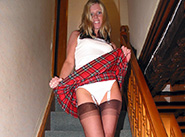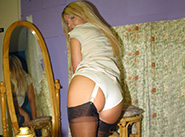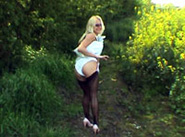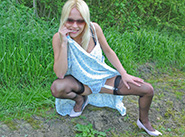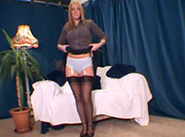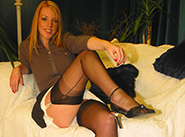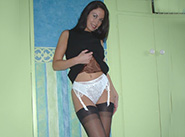 DVD No.41.
2004 Left to right Natalie x 2 teasing on the stairs in tartan, Elle an absolute beaut in the bedroom, Zoe x 2 a lovely young charmer
out in the fields, Fi x2 the girl next door as you would like to see her and Charlie ever so naughty.

NEW - Download version just £6.00
---
DVD No.42
. 2004. Left to right Jo May x 2 Exquisite in the lounge, Becky x 2 Seductively Red, Fran A Classy Bird in the bedroom, Sophie caught on a
windy day, and finally Jasmine in the dressing room.